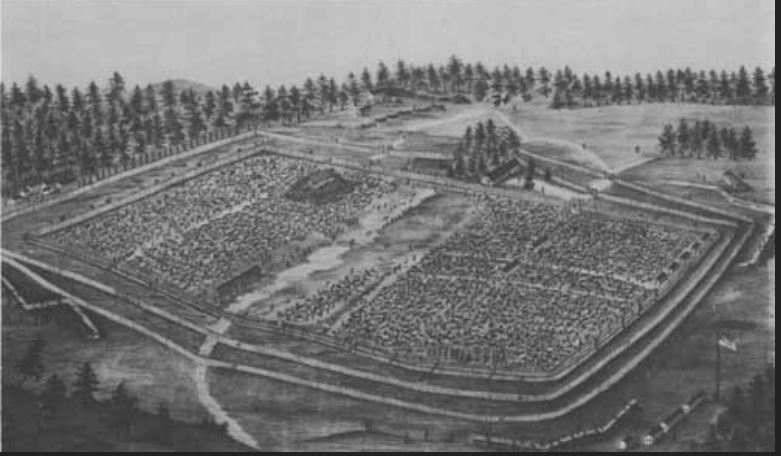 SUBHEADING
The story of Levi Strong
Levi Strong was the half brother of my grandfather. He was born in 1840, the son of Alonzo Strong and Christina. He left the family farm for a new life in Northern Indiana. Life was hard and with misfortunes with some illness and losing all his savings when a bank crashed, he joined the 9th Indiana Regiment.
Levi enlisted 5 September, 1861
Age – 21 years
Height – 5 ft. 1 1/2 in.
Eyes – Blue
Hair – Light
Born in Trumbull County, Ohio; Occupation – Farmer
Muster Calls
31 October 1861 Not stated
31 December 1861 Not stated
Jan. and Feb 1862 Present
March and April 1862 Absent; on sick leave – Hospital at Nashville, Tenn.
May, June, July; On sick leave; furlough at Salem Crossing, Indiana
July and August 1862; Present
September and October; Present
November and December 1862; Present
January and February 1863; Present
March and April 1863; Present
April 10, 1863: Present
May and June 1863; Present
Last paid to June 30, 1863
MISSING after Battle of Chickamauga, from 19 September 1863
Confirmed at Richman, VA., September 29, 1863
Admitted to Hospital at Andersonville, Georgia August 6, 1864, where he died 25 August 1864 of Dysentery
Mustered out Roll, Camp Stanley, Texas 28 September 1865
Levi Strong's Civil War Record found at the National l Archives.
Here is the story of Levi in the Civil war.